Trillium Lake, Mt. Hood Oregon Wedding Ceremony // Jessie & Meron Wedding Adventure
Jessie & Meron met in Los Angeles, California and have been together for 8 years. Through their passion for hiking, the outdoors and adventure, they found themselves settling down in Portland. After building a strong foundation in their respective individual lives, Jessie and Meron decided that it was time to officially "tie the knot". What better way to celebrate their marriage than a lovely warm spring weekend in the woods of Mount Hood, Oregon?!? They booked a beautiful cabin at the Forrest Lodge for Memorial Weekend and spent quality time with family. On Sunday, with their families as witnesses, Jessie and Meron had their wedding ceremony and I couldn't have been more honored to document it!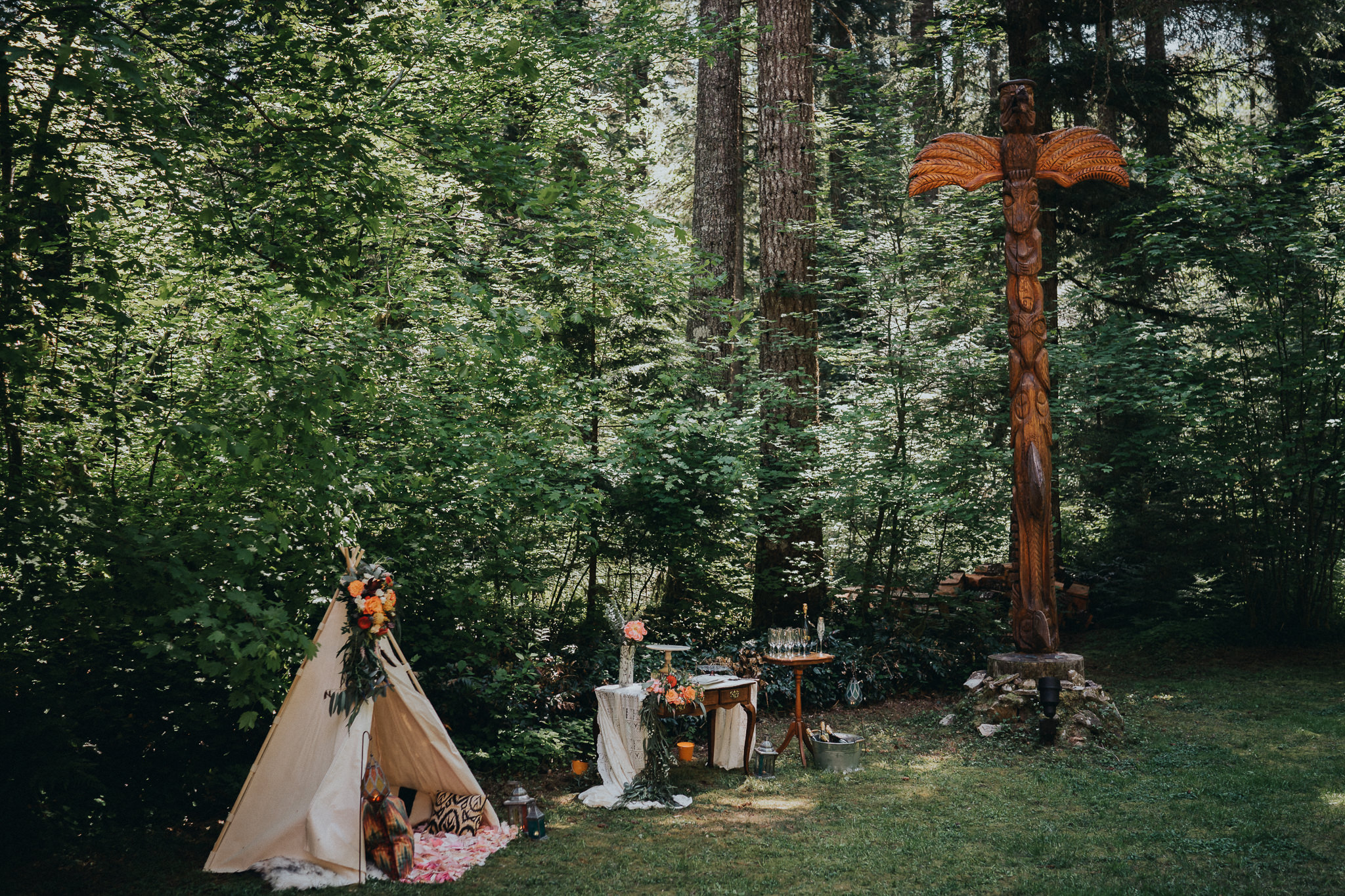 Jessie and Meron have a deep appreciate for art design and building things together with their hands; it also runs deep in their families. The wedding invitations were designed in collaboration between the two, the arbor was build by Meron, the teepee tent and cake table arrangement was designed by Jessie and a mother (I forget whose) did the floral arrangements. When I arrived to the ceremony location, I was stunned! If I had to guess, I would have thought they hired a professional to put it all together! The only thing that wasn't made by them was the cake. That was purchased from a baker.
After the ceremony, a little champagne and cake, the newly-weds and I whisked away to Trillium Lake for a little hiking adventure. I really got to know them a little more and understand who they are as a couple. Fun, adventurous, kind and down for freezing water for the sake of making beautiful images. My kind of couples! Thank you Jessie and Meron for allowing me to be a part of your big day! Congratulations and here's to a happily ever after!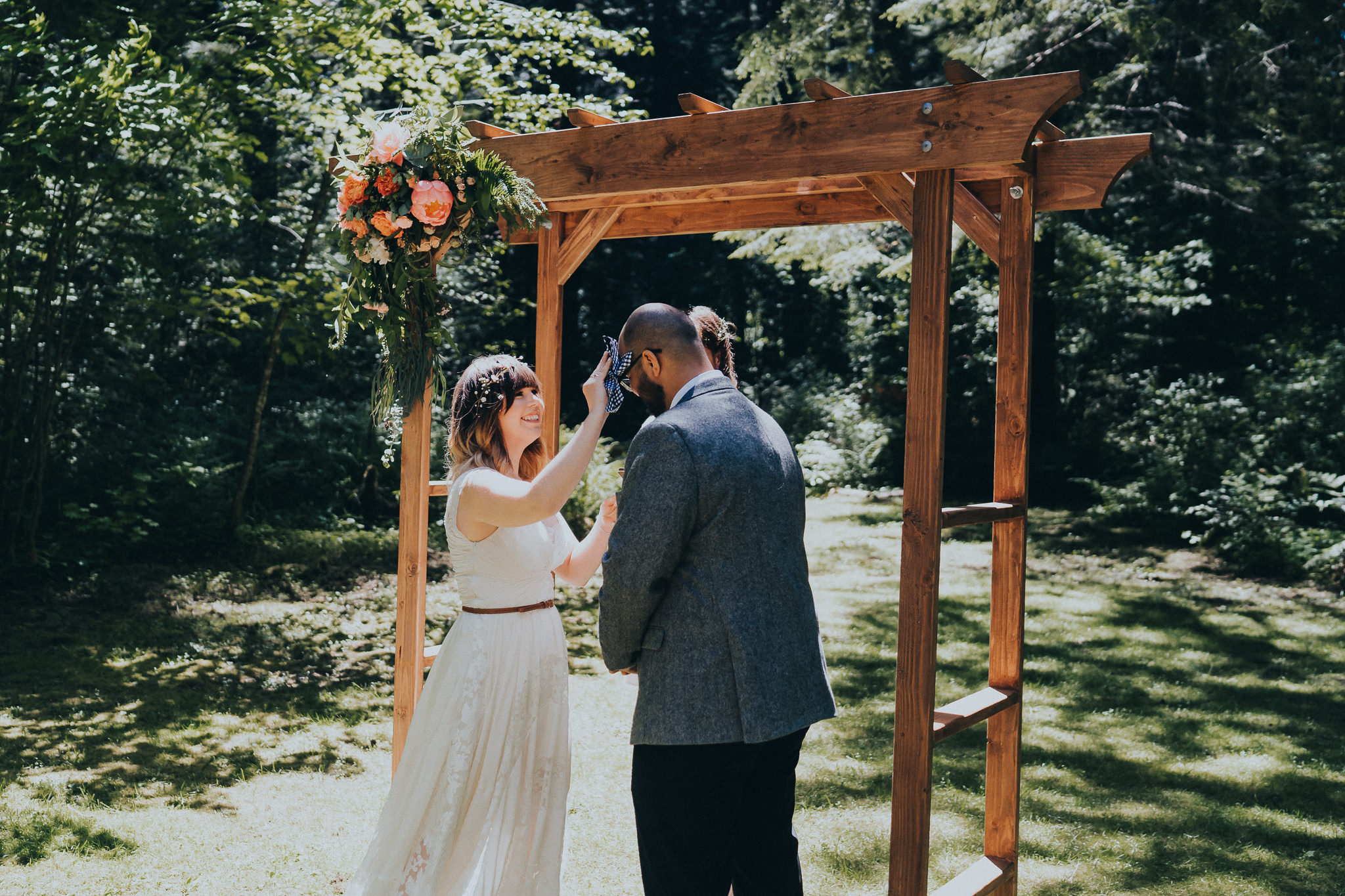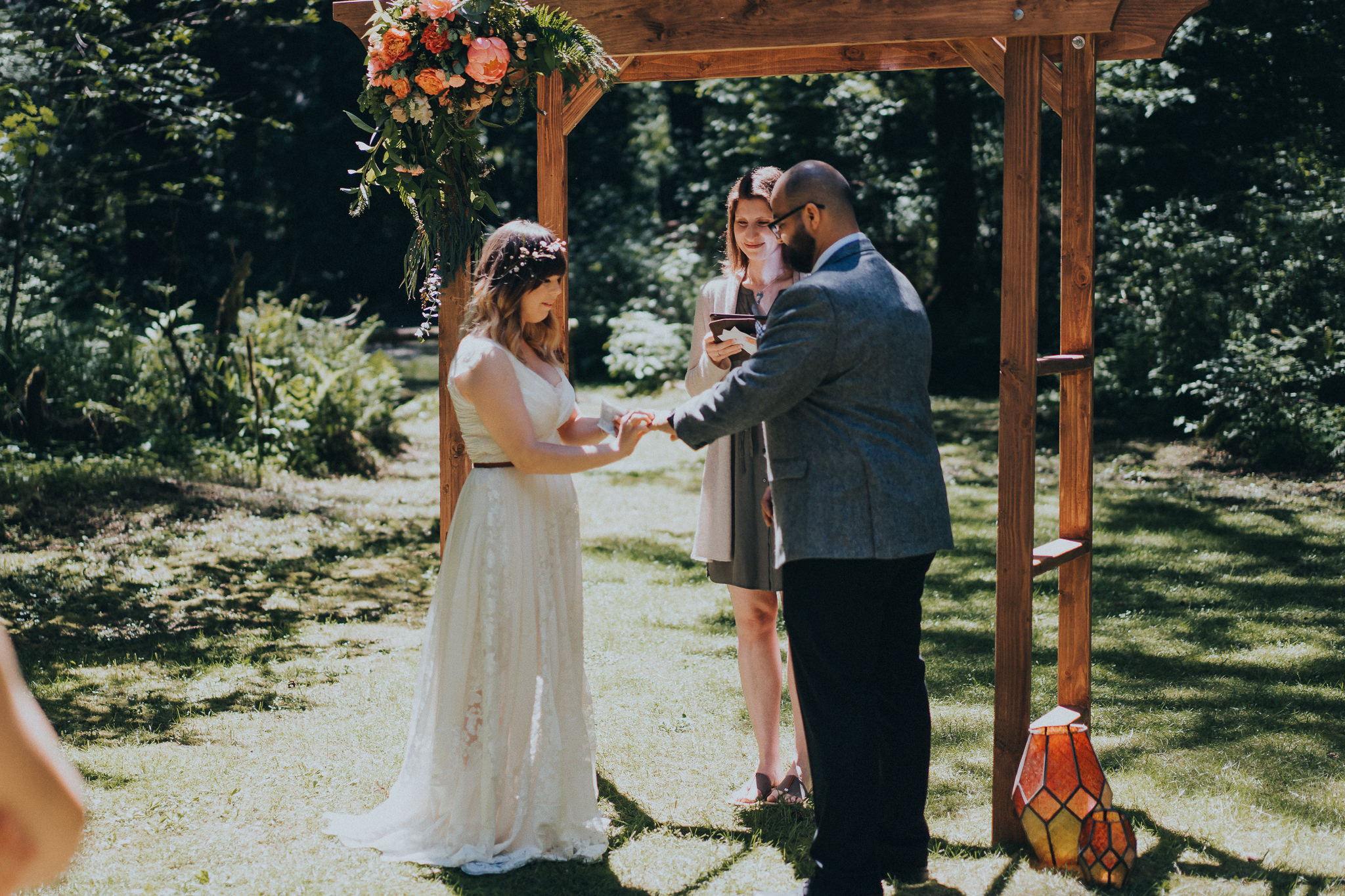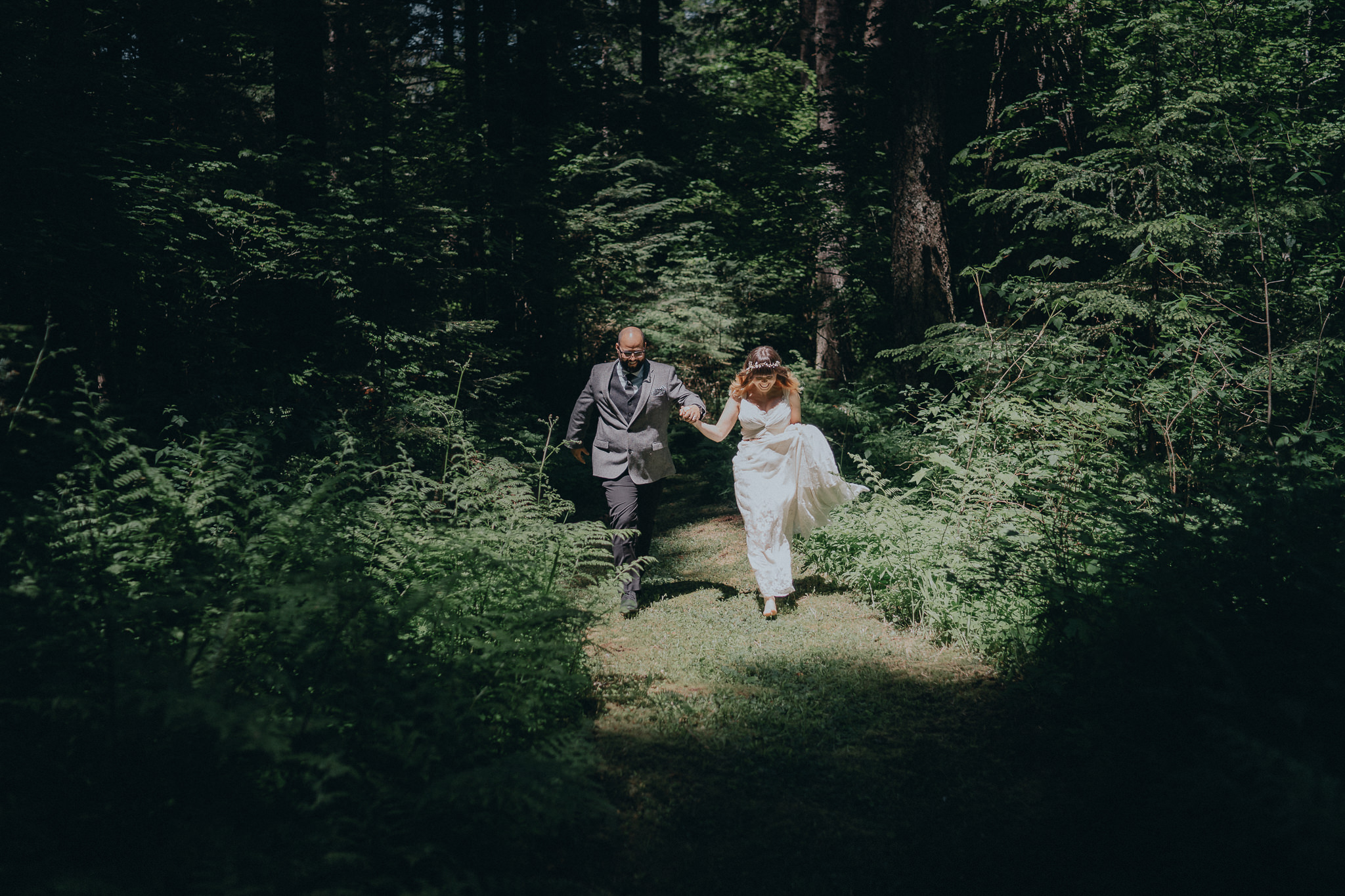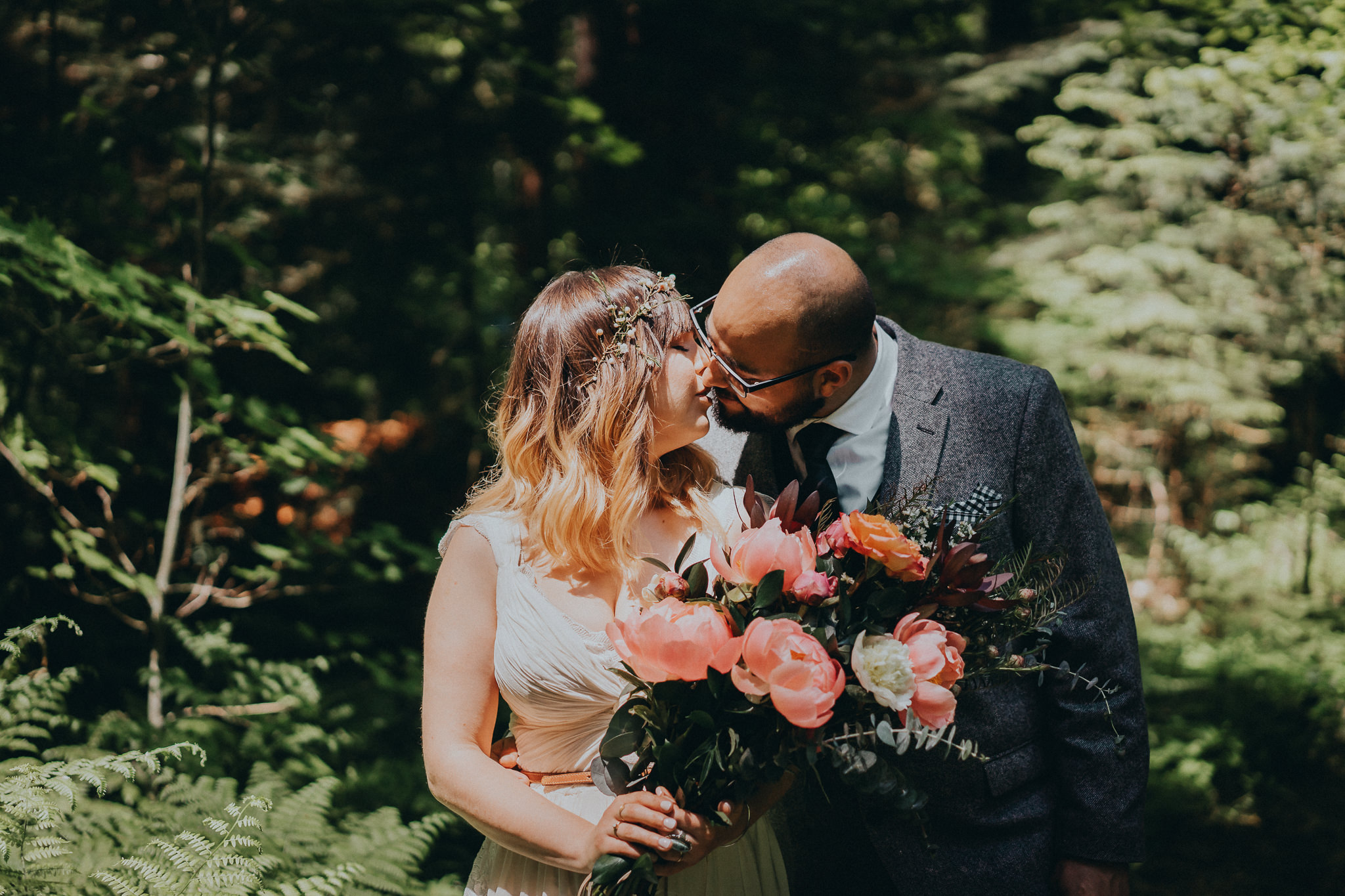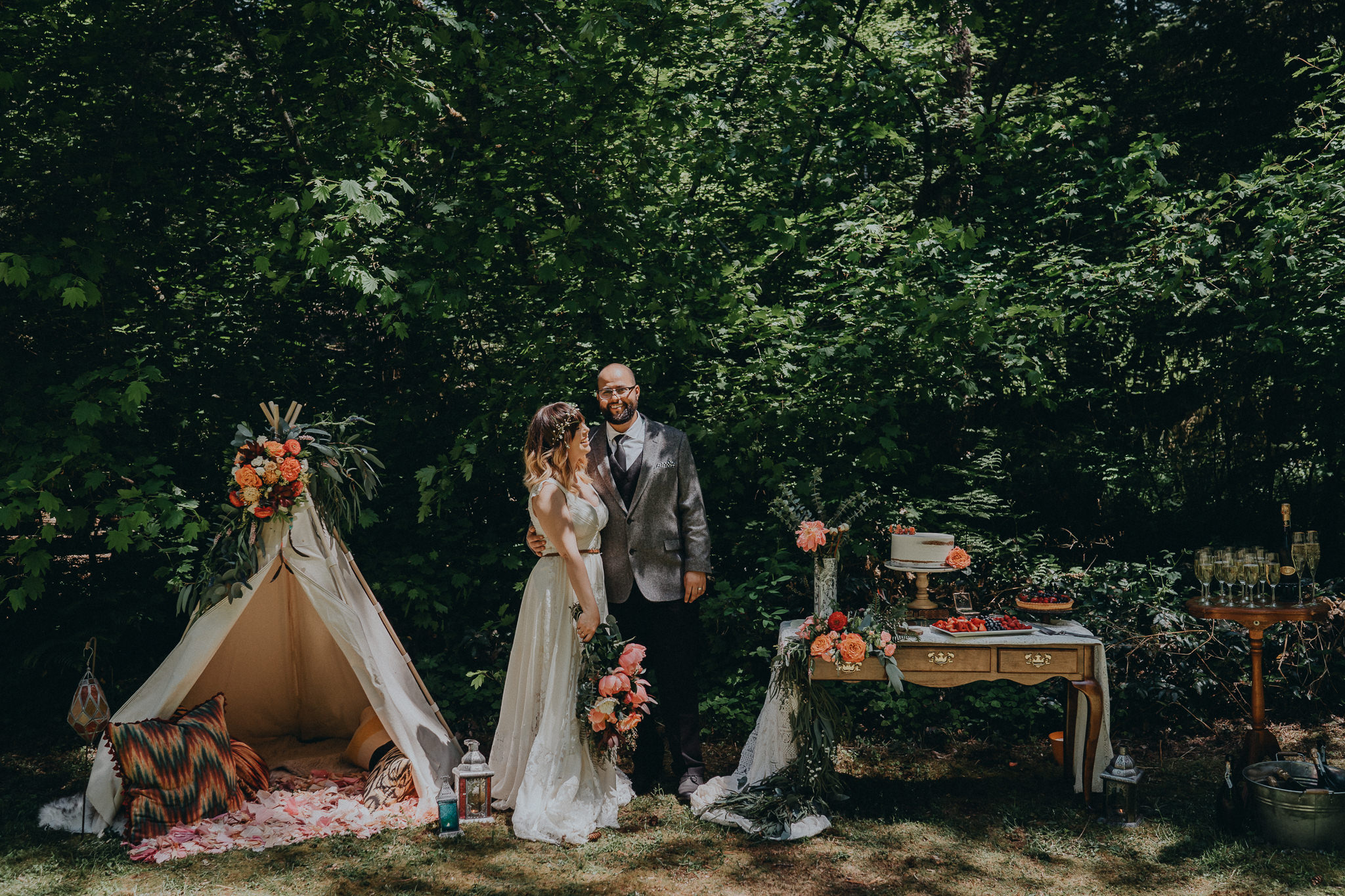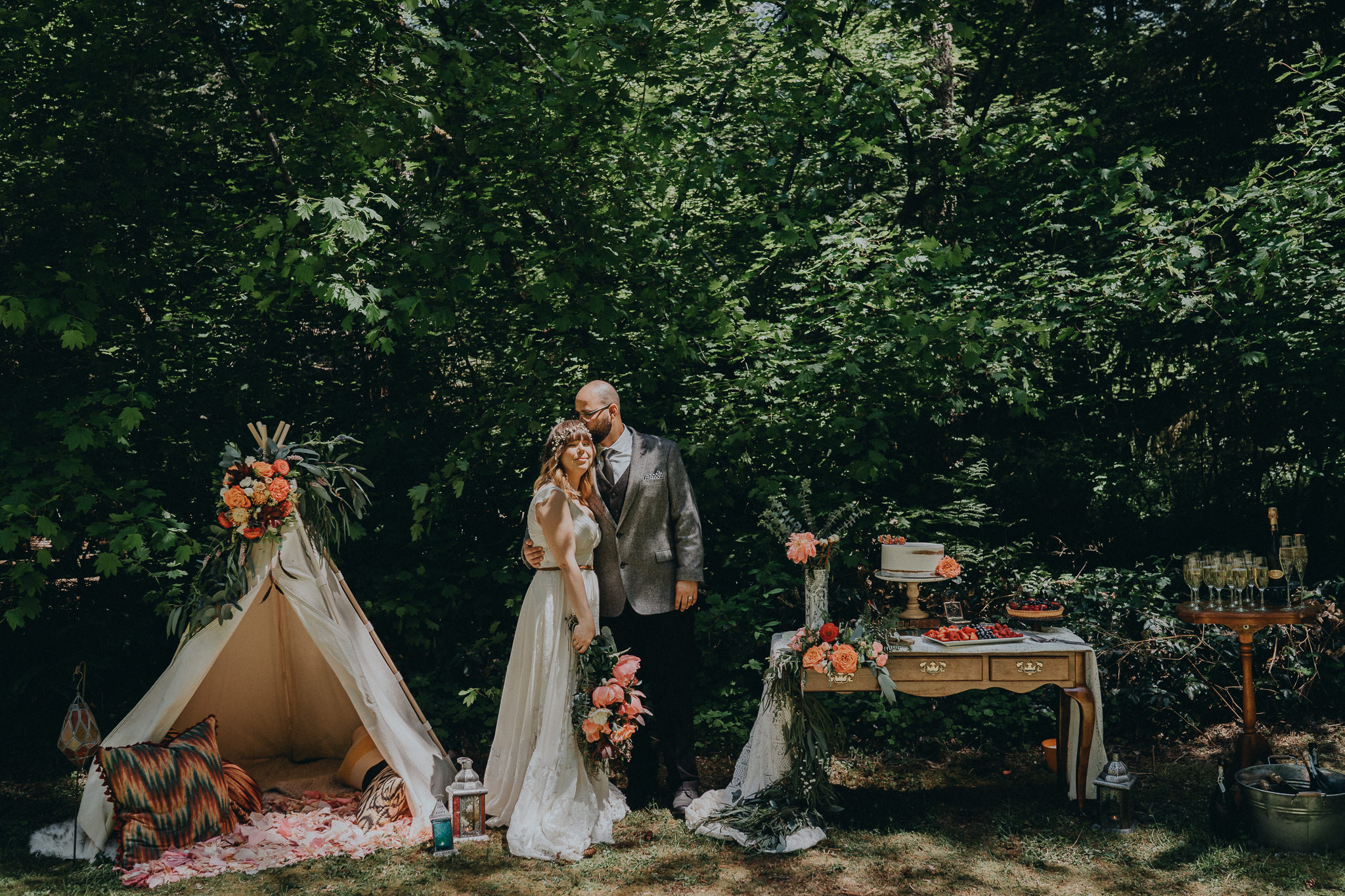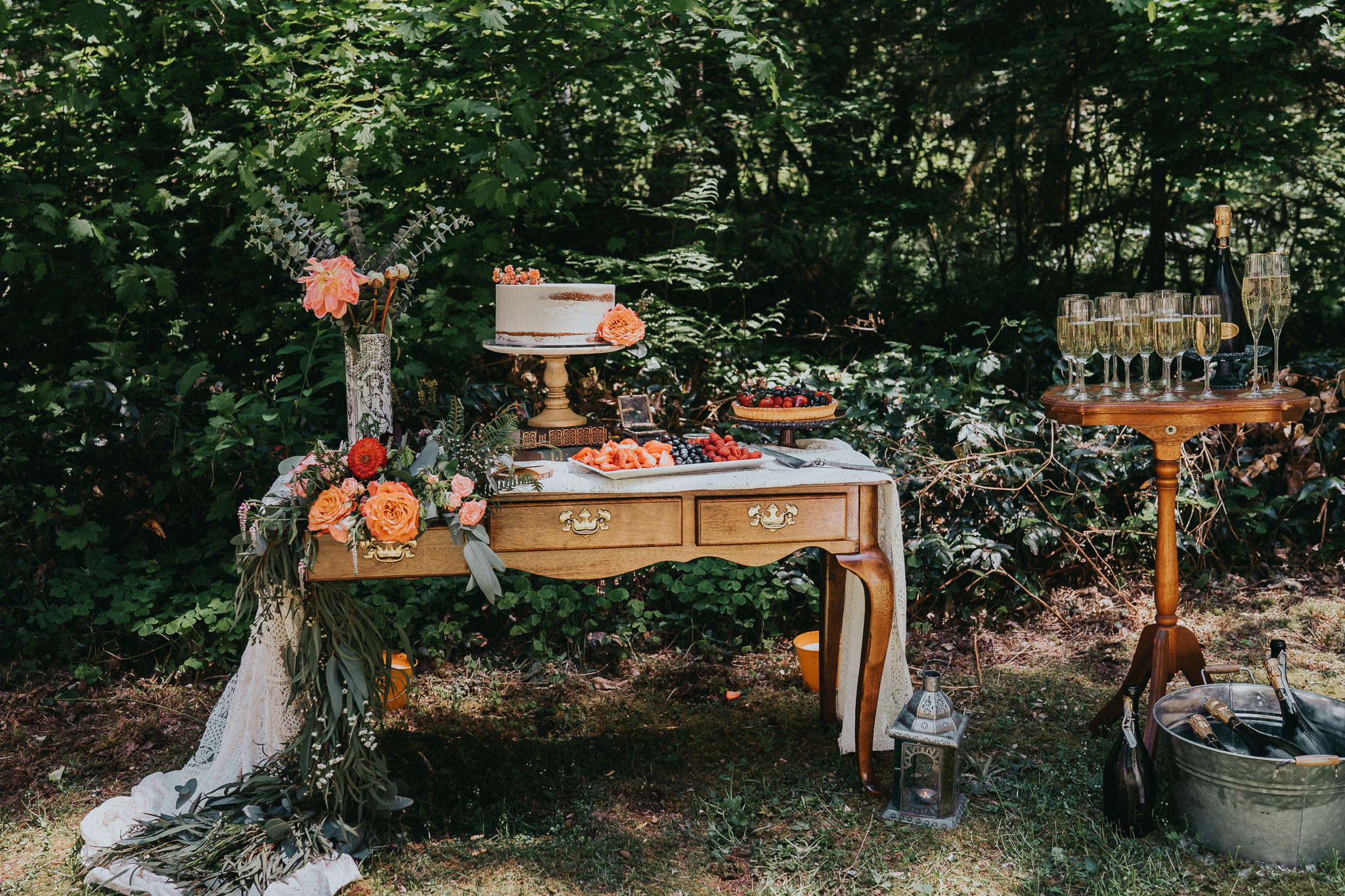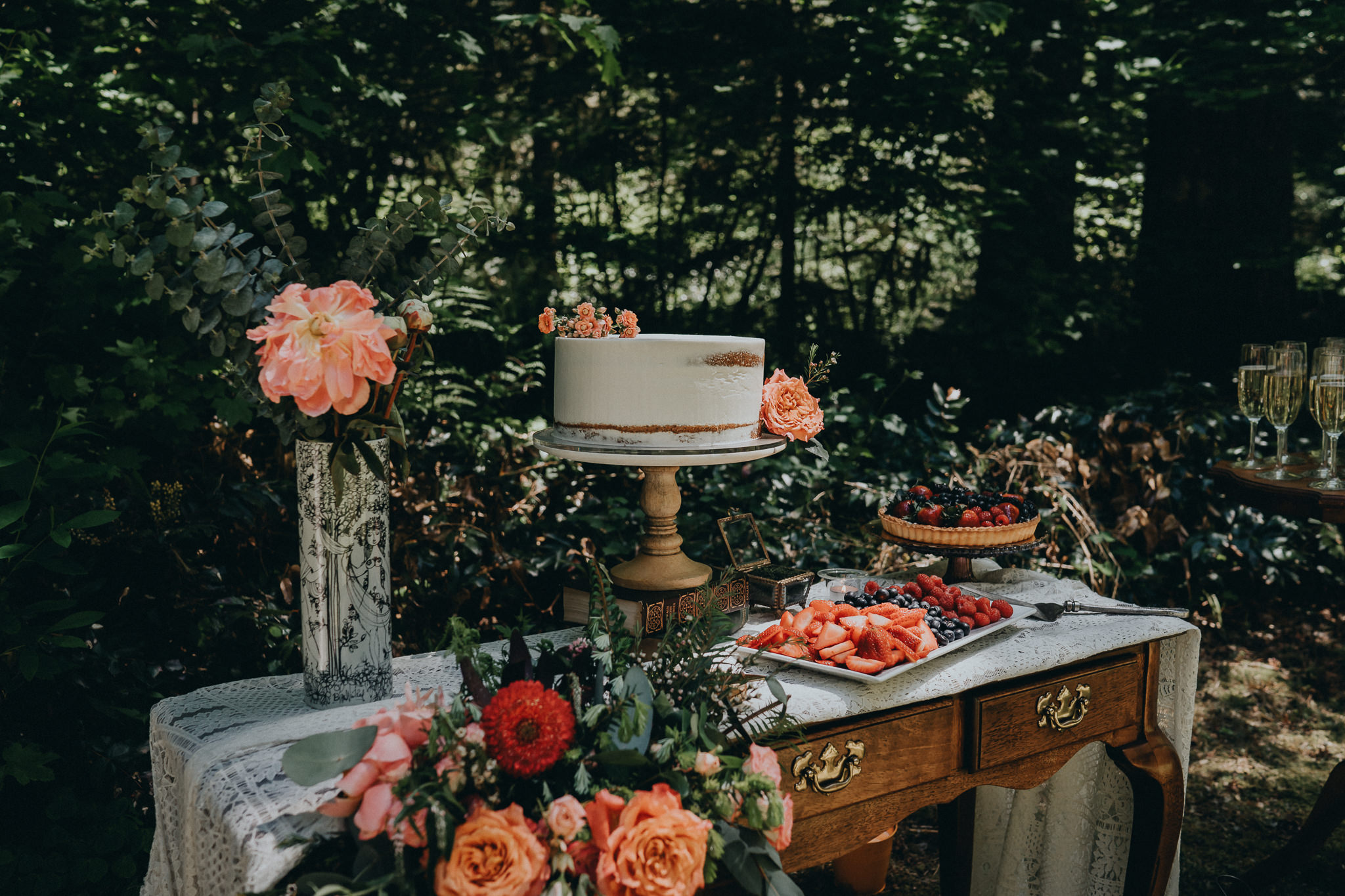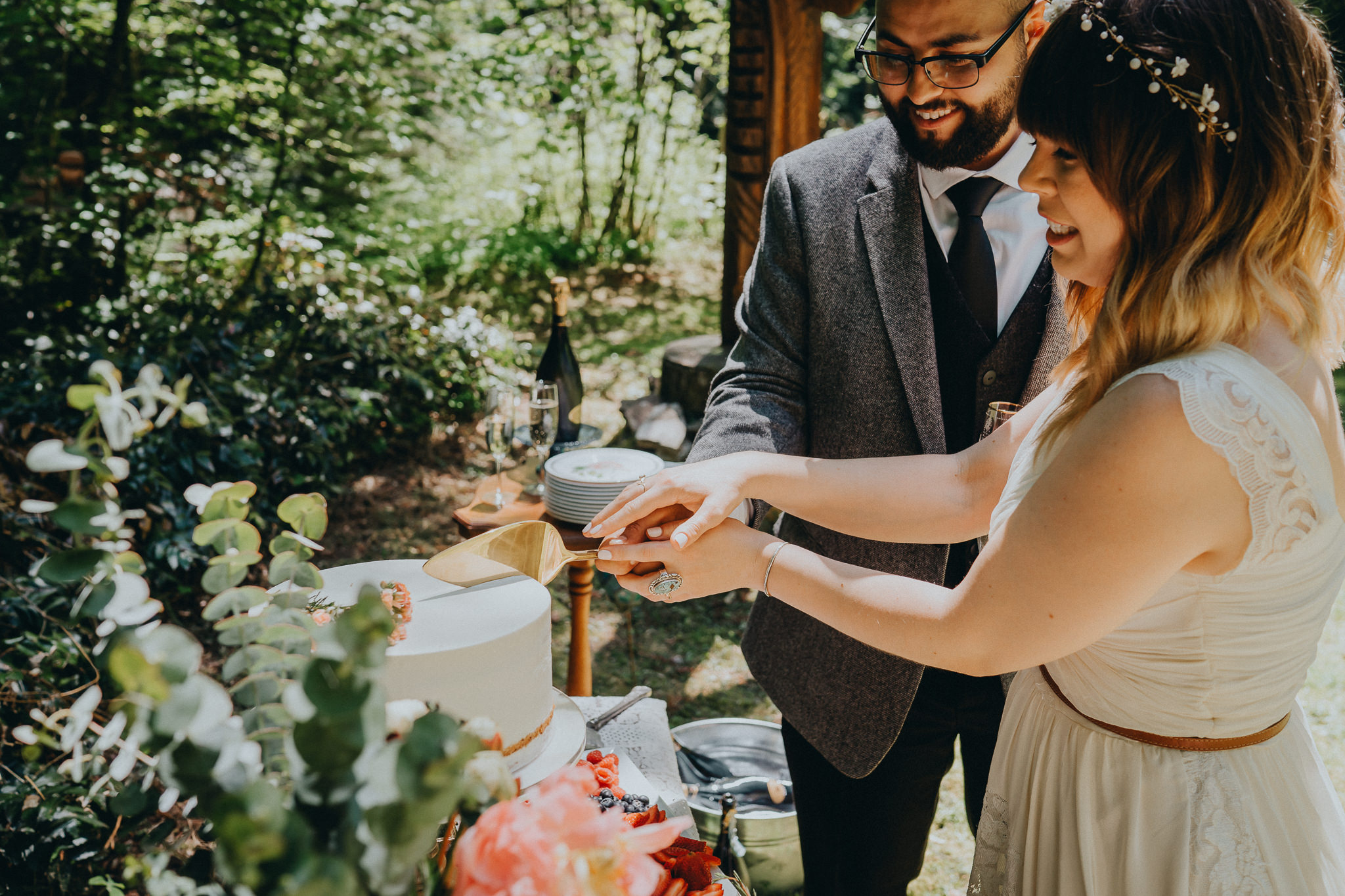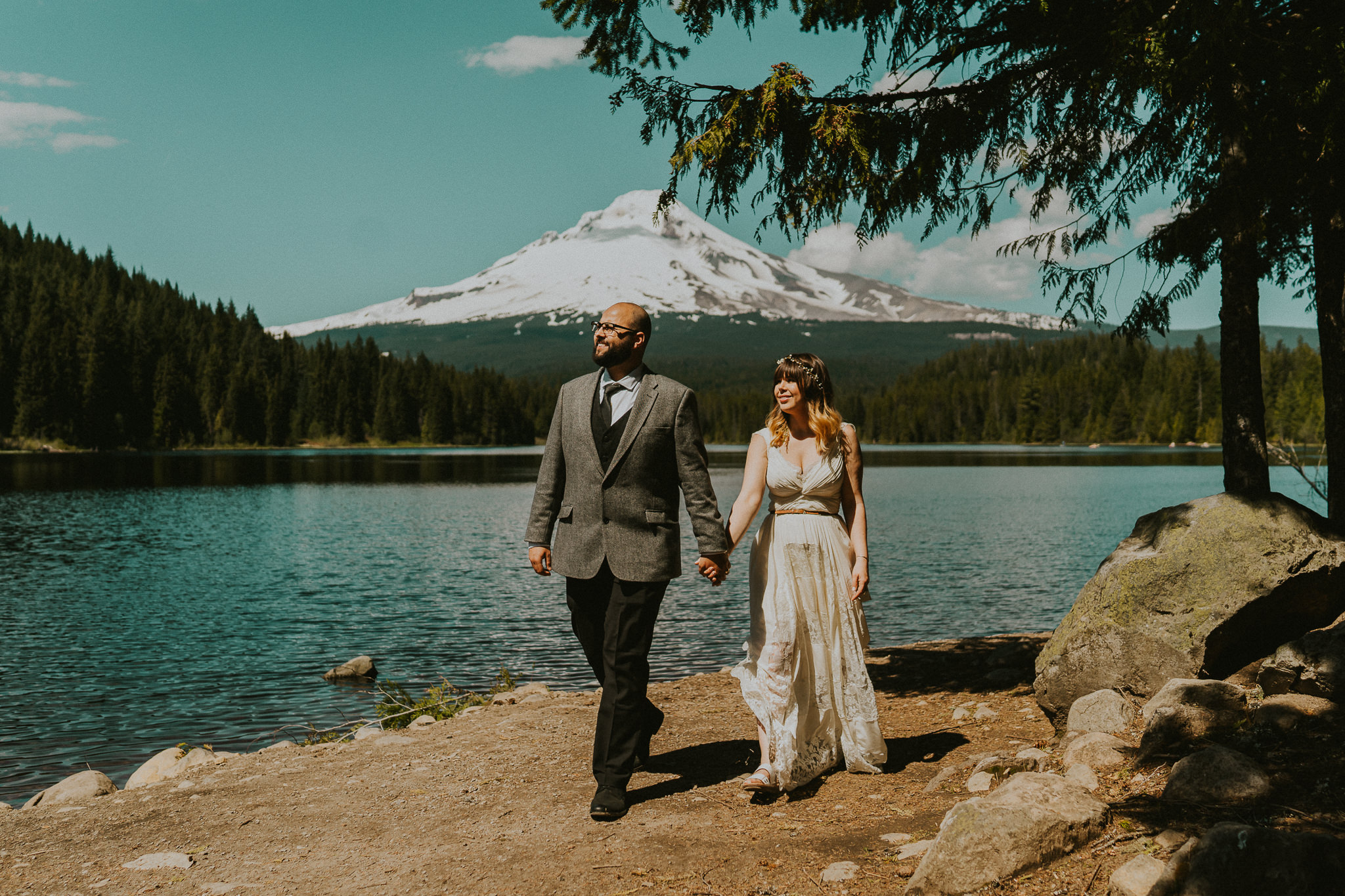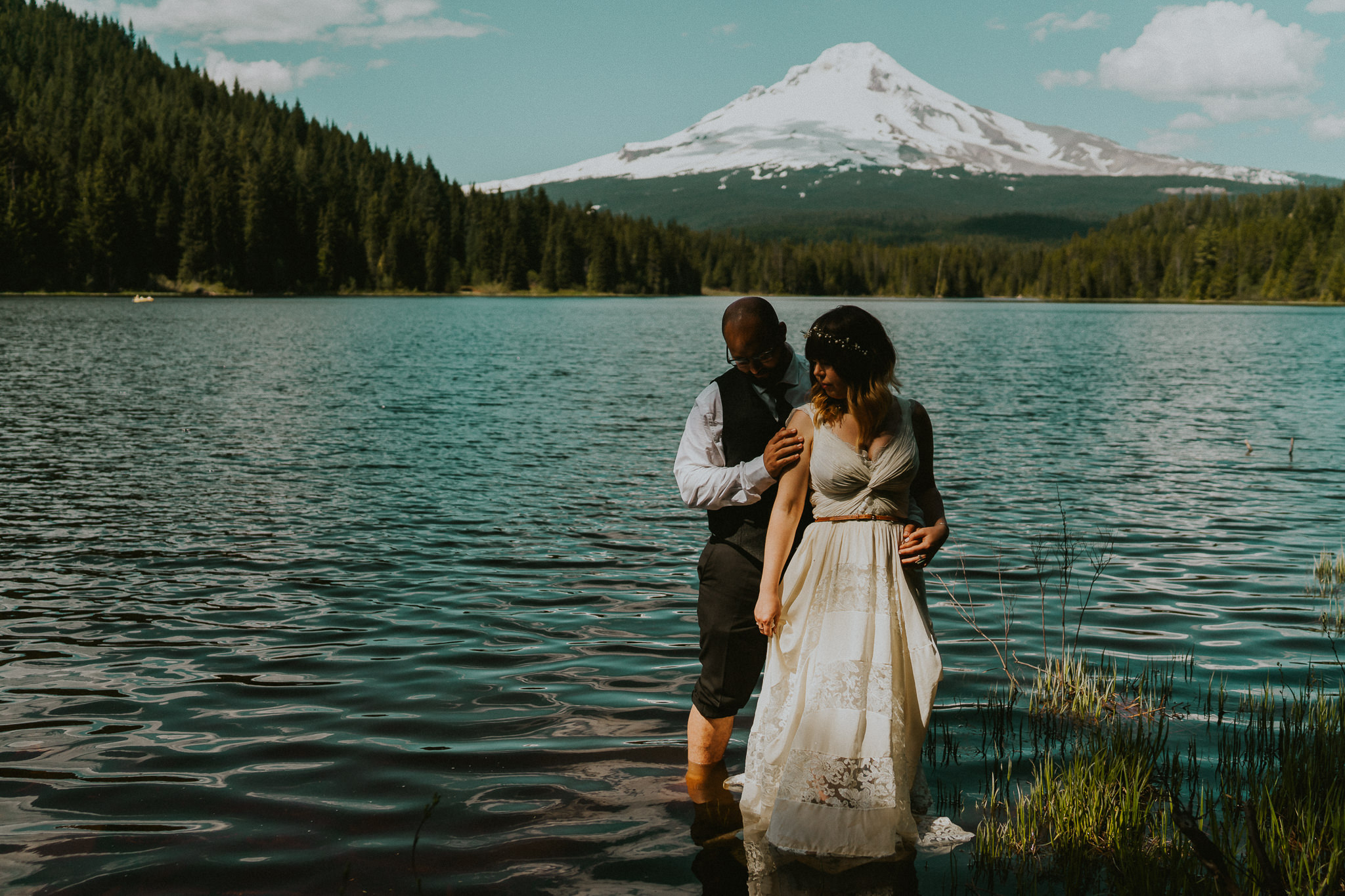 p.s.: I forgot to mention that Jessie designed and made her wedding gown herself!